Some years ago when I was young, I always wanted to have technic bricks to build some cool stuff with it. Self driving tanks, rotating cannons and shooting smaller bricks around. But back then I had no technic.
Well, not even bricks. Just a friend whose brother had this expensive stuff.
Now I have a son in this age and well… he builds tanks that… stupidly drive until they crash into a wall :)
Time for some ESP32 and soldering wizardry to build a proper REMOTE CONTROL!
No, I know there are some remote controls around there. But none fits really well. Either 80's infrared or bulky. or too expensive.
And most important – none of them of which I can say to my son: "I built it for you!"
So lets build a new, better one to rule them all!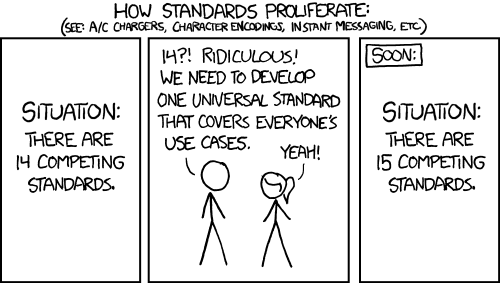 Ingredients:
ESP32-WROOM-32D  |  WiFi, BLE and enough processing power and IOs to control two motors and a LED light
DRV8833  |  dual H-bridge for enough power to drive the motors
TPS62162  |  step down for up to 17V input voltage, and also for having fun soldering the 2×2 mm WSON-8 package
CP2104  |  just for programming the ESP32
Power functions connectors to connect the motors and lights.
Will cut the wire and solder them to the bottom side and glue the brick/connector to the top side
All this in a rather small footprint, here as shown in EasyEDAs 3D view:
The wire you can see on the PCB photo at the top of the article is not to patch some bug, but to feed the USBs 5V to the power supply. It will probably not be enough to power a motor, but unfortunately the connectors from china didn't arrive yet. So I am testing with LEDs only for now. For the photo I just placed the motor connector losely onto the PCB without function.
To see what the motor driver does, the v1.1 had (unlike the v1.2 now on EasyEDA) no LEDs designed into the PCB, so I soldered two antiparallel diodes to the outputs so you can see whats happening. If you look closely in the video you can see the two 0603 diode pairs alternating, which is forward/backward motion.
For the control I first wanted to build an extra PCB with buttons and another ESP32.
But I somewhen remembered that the Steam Controllers have a BLE mode. So sat down and a few hours later I was able to receive packets from the controller :D
Basically you just search for a HID device that announces as "SteamController" and connect to it. Then use some undocumented Valve service and some undocumented command to enable packet transmission.
Then there was some also undocumented report format (is this even a HID like report? didn't make sense to me) which I reverse engineered manually.
After a hour or so, all flags and values made sense and I was able to blink LEDs using a Steam controller and an ESP32. ¯\_(ツ)_/¯
I will upload the sources and update this post later.
Project files:
Here a small video showing the connection phase (1-3 seconds after switching power on) and controlling the motor outputs